I know this won't thrill most of you, but to us, it's a miracle.
It wasn't snowing when the triplets left for school. They said it might, but we all know what that usually means...so off they went. But by the time D (10) was ready to leave, I told him he could stay. The Big Kids went on, because missing school would mean they would miss the band concert tonight. So D. and I stayed home and lit a fire and were just hanging out...waiting.
We couldn't believe when it started to stick! Wow!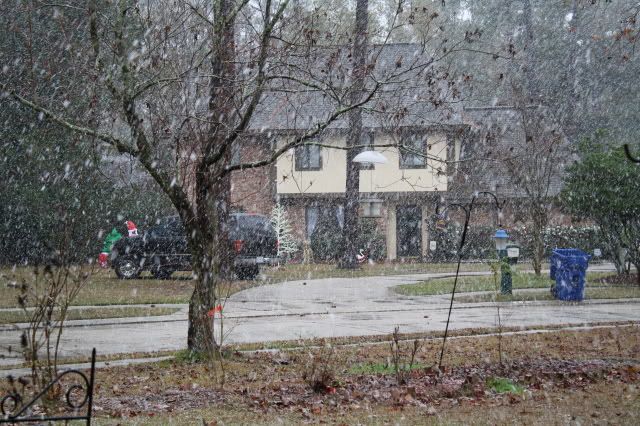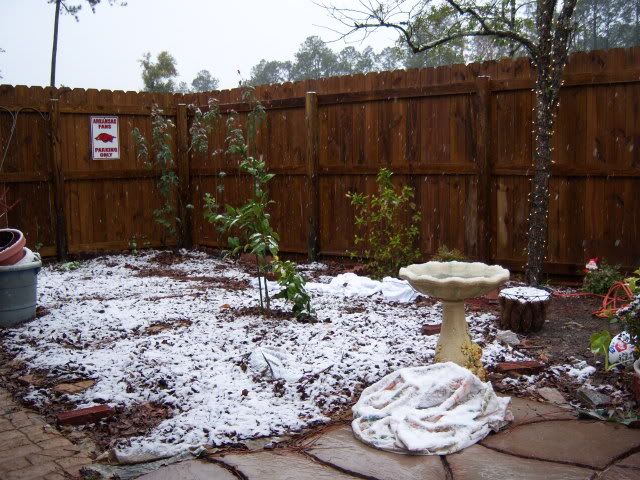 So I went to get the little ones from school. I had to go to the store anyway, and I couldn't bear the thought of them missing SNOW!
I didn't go to the High School, because of the band concert. I just didn't think of them at all.
The kids jumped right out of the van without even taking their book bags off! Mary made a snow angel right away.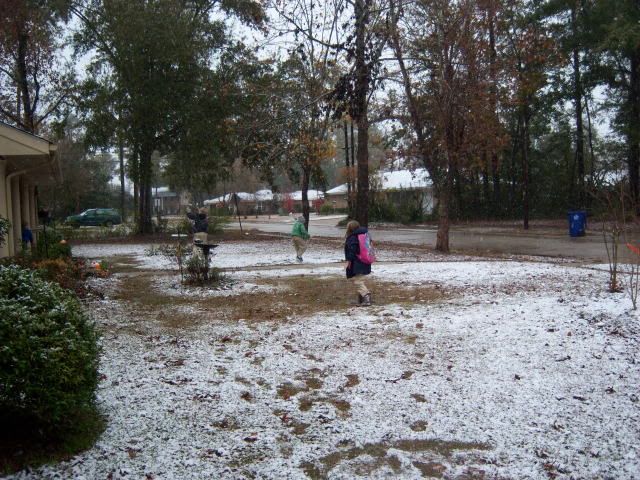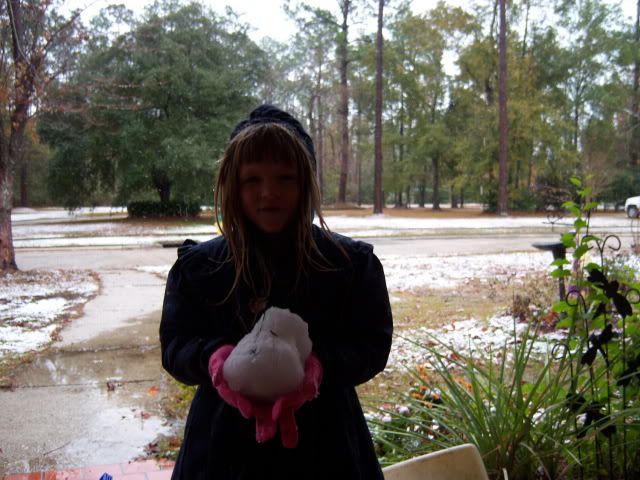 When their things got wet, they came in to toss them into the dryer for another run. I still haven't found all the gloves! In between, they ate Puppy Chow and drank hot chocolate. What a great day.
Of course it ended pretty soon after they got home, and the rest of the day was spent going nuts. I don't know how Northerners do this so often!
But the day did not end completely happily. When A got home, he said they had cancelled the concert in the morning. "Why didn't you come get me?" Well, of course I didn't know it had been cancelled. Why didn't you call me? "I'm not allowed to use the phone at school". So he got a quick lesson in going into a bathroom stall if he needs to text me for something. His older brother does it all the time! LOL! I know there was nothing else I could have done, because even my saying he had to go to the doctor would have made him miss the concert. The rule is NO participation if you check out for any reason. But Mommy guilt is a real bummer! Hopefully he will get another chance this winter.
I must say there is nothing to get one into the holiday spirit like making cookies while watching the snow and listening to Christmas carols! Who knew? :P